U-Pass for Southern students
The U-Pass is a special transportation pass for full-time Southern undergraduate students that is valid for unlimited trips during the semester on mass transit services statewide. The U-Pass gives you transportation freedom with no out-of-pocket expense.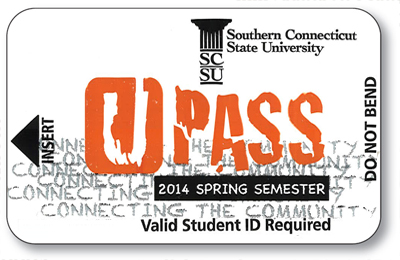 Who is eligible for the U-Pass?
All actively enrolled and matriculated undergraduate students are eligible to receive a complimentary U-Pass after payment of tuition or other approved financial arrangements have been completed. Passes are distributed on a first-come first-serve basis and quantities are limited. A valid SCSU Hoot Loot ID Card is also required.
Where can I get my U-Pass?
Eligible undergraduate students can pick up their U-Pass in-person from the University Card Office, located in the Wintergreen Building, during business hours. There is a charge for the U-Pass, but it is automatically asses as a fee on each student's bill. If a student's U-Pass is lost or stolen, ONE replacement pass may be issued, and will be subject to a replacement fee. Students must present a valid SCSU Hoot Loot ID Card to receive their U-Pass.
How does the U-Pass work on busses?
When boarding the bus, show the driver your SCSU Hoot Loot ID Card and insert the pass, with the arrow on the front pointing forward, into the pass reading machine on the farebox. The farebox will "beep" to indicate your pass has been accepted. You're ready to ride. A block before your stop, pull the signal cord to notify the driver you want to exit the bus.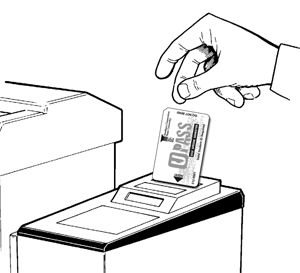 How does the U-Pass work on trains?
Get on the train at any station in the state. When the conductor comes around to ask for tickets, show them the uPass and your student ID. They will ask where you are going. You can only travel within the state!
How long is my U-Pass valid for?
Each U-Pass is valid for half a year. New passes will be issued in January and in July.
Where can I get bus route or schedule information?
CTTRANSIT Customer Service can assist you with bus route and schedule information. Visit www.cttransit.com or contact a representative at 203-624-0151. Students with special communications needs can call TTY 785-8930.
What should I do if my U-Pass is lost?
Report lost or stolen passes to the University Card Office.
I am a graduate student, can I get a uPass?
Unfortunately no. The deal with the transit authorities that the Board of Regents struck only covers undergraduate students.